Feb 12, 2016
On Episode 47 of the Joy Sandwich podcast, Jessica and Non chat with comedian, illustrator, Space Cave podcast creator (check out the introspective and science-joy Space Cave podcast), and genuinely lovely human David Huntsberger (or "Tickle Dave")! On today's show, we discuss the joy of Making Things! Plus, we talk about creative integrity, making things in a digital/social media-heavy world, intangible vs tangible effort, the joy of a finished product, and other joyful stuff. Thanks for listening!
And as always, embrace your joy!
--- :D
One-Headed Beast DVD Giveaway!
Speaking of joyful stuff, we're giving away two (2) copies of David's amazing One-Headed Beast DVD, which features David's stand-up comedy and a collaborative animation from about 20 animators! All you have to do to enter is follow us @joysandwich on Twitter and RT the giveaway tweet(s) (special points if you leave us a joyful rating/review in iTunes!). Simple!
US only. Must be 18 years of age. We'll ship the DVD to you, but cannot guarantee the condition on its arrival. But we trust that the USPS will be joyful guardians, so no fret! :D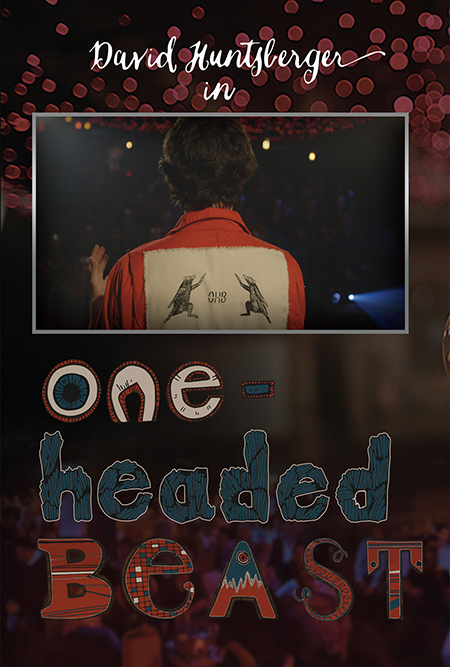 Show Notes:
BOOKS/TV: So You've Been Publicly Shamed by Jon Ronson, Sirens on Netflix
DAVID HUNTSBERGER: For all things David Huntsberger, check out davidhuntsberger.com! And you should definitely subscribe to Space Cave, because it's cool and fun. Also The Junk Show! If you're in the Southern California area, go see David collaborate creatively with cool people! Next one is February 14! And guess what? We'll be there!

Joyfully yours,
Jessica & Non
Co-hosts/co-creators of Joy Sandwich